What did you always want to know about us?
Where do the products come from?

The vast majority of products in our range were made directly in Mexico. There are other products that are not well suited for the long way to Europe. However, products such as cheeses and tortillas that we offer in our store are also made according to traditional methods and recipes - by people who are rooted in Mexico or Latin America.
How much does shipping cost?

We ship with DHL

We pay the CO2 compensation in Germany with the DHL GoGreen program. 

Helpful shipping & receiving policies from DHL can be viewed here. https://www.dhl.de/de/privatkunden/hilfe-kundenservice/empfangen.html

The shipping price depends on the weight of your order.

For deliveries to Germany
- Order value from 55 EURO is free shipping*.
- Order value from 0 to 54,99 EURO depending on weight between 5,39 and 10,99 EURO*.

Listing of shipping prices within Germany by weight total* of the order:

- 0-3 kg = 5,39 EURO
- 3,01 - 5 kg = 6,49 EURO
- 5,01 - 10 kg = 7,99 EURO
- 10,01 - 31,5 kg = 10,99 EURO

*Weight sum = weight of the products + Filling and packaging material required depending on the product

For deliveries to EU countries
- Order value from 75 EURO is free of shipping costs*
- Order value from 0 to 74,99 EURO with shipping fee 15,99 EURO*

For deliveries beyond the EU borders
- Order value from 90 EURO is free of shipping costs*
- Order value from 0 to 89,99 EURO with shipping costs 21,99 EURO*.

*We strive to keep our shipping information up to date at all times, however we reserve the right to make adjustments if special conditions occur for an order quantity that is not common, requiring an adjustment, or if there are short term changes to the terms of our package delivery services.

In case of delivery problems, please contact info@mexicomiamor.de

Subject to change without notice.
We assume no liability for the accuracy of the information on the external pages of the respective delivery services.
Who is actually behind MexicoMiAmor?

"We" are a great team that works for the "Beyond one GmbH" - of course we have employees with Mexican origin, who make the product selection with us and offer you the Mexican authentic advice in the form of tips and recipes. They are also the brains behind this store.

Our other non-Mexican team members are fans of the Mexican way of life and delicious food through and through. And because we're masters of everything digital from website development to social media marketing to professional food photo & video shoots and productions, this store is as great as it is because of the work of all our colleagues together.

Are you a brand owner or retailer who is interested in how to put your products in the right light or create your appropriate web or social media presence? Then pay us a visit on our service website and get in touch with us. Click here for the website.
Which products will be added in the future?

We cater to your product wishes. At the start in January 2022, we had 150 products in our range. In May 2022, there were already over 270 products. In June 2023 we had 330 active products in the assortment but already provided almost 400 products in total. We may not be able to add 20+ products every month and always have everything in stock, but you will be presented with new merchandise on a regular basis. If you are missing something, tell us here on our contact page, what you like to see in our shop.
Discover with us Mexican recipes and ideas
We make sure that Mexico comes to your home not only in the form of Products. You'll get tips and recipes suggested on many individual product pages on how to combine the products to get the most enjoyment for you, your family and friends.

With us you will not only rediscover the authentic Mexican food, but we will also take you if you want through our Recipe section in the store blog and explain to you, what you need to keep in mind when preparing your Mexican food.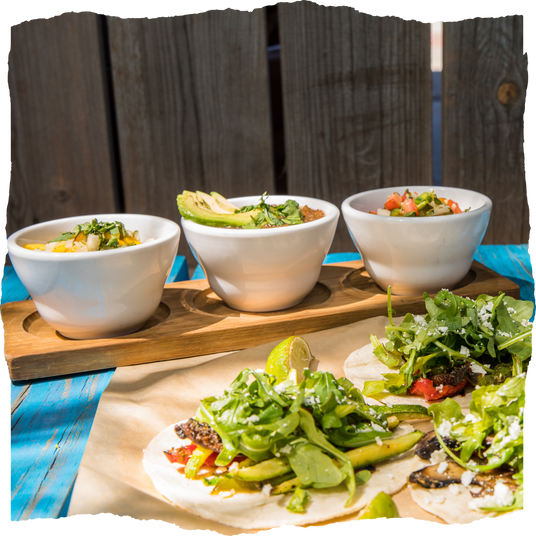 Our philosophy: Not everything that comes from Mexico is spicy
With the large number of Mexican Salsas & Dips it is difficult for non-Mexicans to judge how spicy they are for the average person. That's why we've included our own spiciness level as a little help on each product detail page.

By the way, it's a myth that everything in Mexico is eaten spicy - even though Mexican cuisine is undoubtedly spicier - there are plenty of authentic Mexican dishes that are mild & also happily consumed without the meat ingredient.
Even Chili-Pods are not all very hot. Stories and information about such and other food myths, you will find in our Recipes & Blog section. We'd love, if you share these with your loved ones at dinner.
We strive for sustainable storage & shipping of our products
We pay the CO2 compensation in DHL GoGreen shipping in Germany. This means that we pay an additional amount for each delivery, which is invested by our shipping service provider in climate protection projects that reduce CO2 emissions.

In addition, we work with a storage specialist who has been active in food logistics for decades and uses environmentally friendly packaging wherever possible - especially for products for refrigerator or freezer temperatures. You will be able to see it for yourself when you unpack our packages.

You can submit suggestions for new measures or sustainable products via our contact page.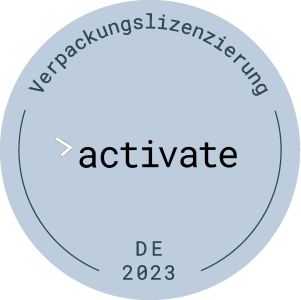 Packaging is properly declared
Through our licensing partner, we properly report to the LUCID Packaging Register our annual generated weights of cardboard and plastics that we circulate and pay for through our shipments.

Via Reclay Systems we guarantee, based on the reported quantities:
- that this packaging is duly involved in a system within the meaning of Section 7 (1) of the German Packaging Act (VerpackG) and
- that legally compliant fulfillment of obligations in accordance with the Packaging Act takes place to this extent.